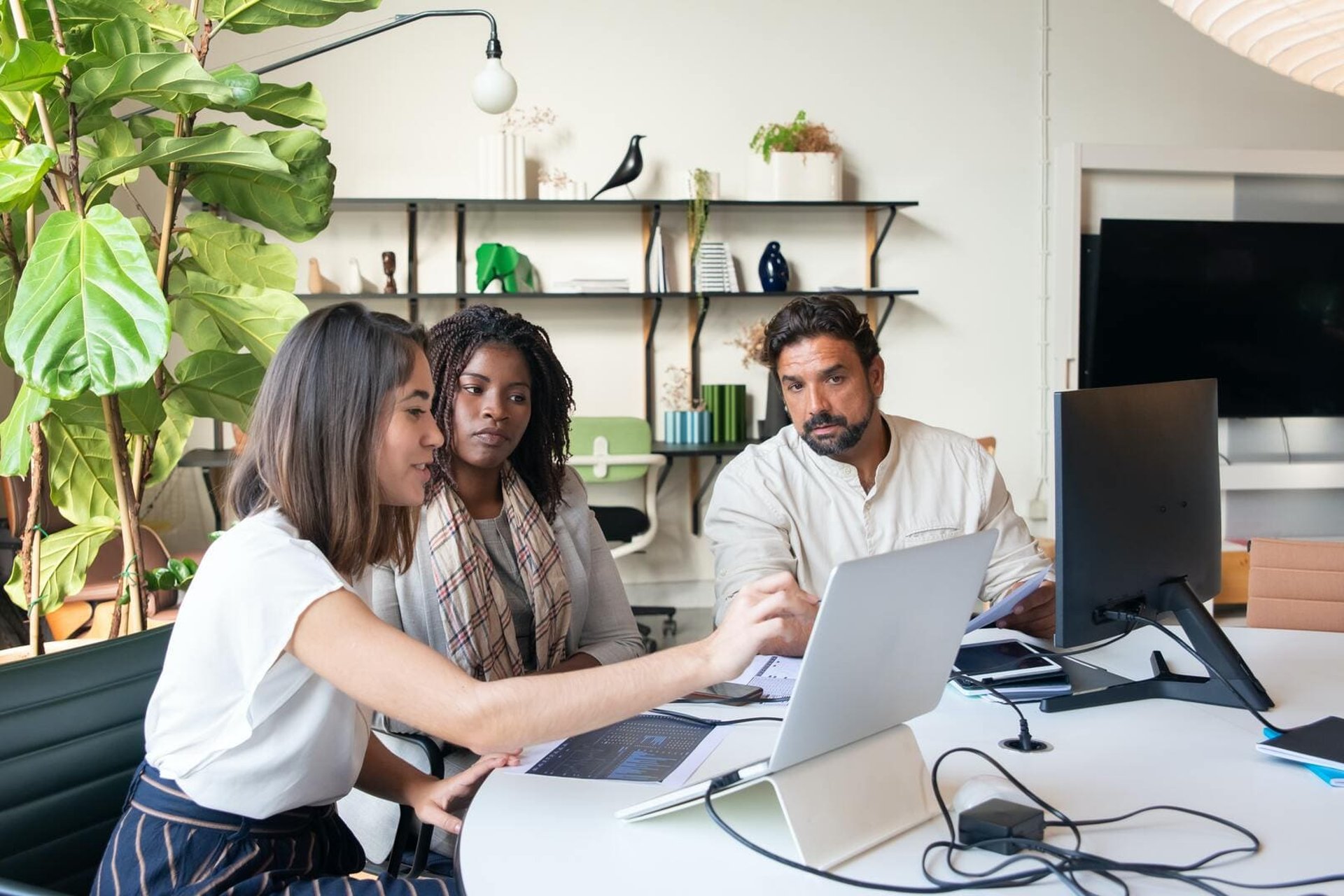 Al-Wahat Accounts & Internal Audits, our commitment is to provide our clients with the utmost convenience and accessibility. To fulfil this promise, we've developed an advanced online platform that serves as a central hub for all your requirements.
Secure Login: Our online platform is built with a strong security system to safeguard your data and transactions. Each client gets unique login credentials to ensure secure access.

Centralized Reporting: Our platform acts as a single location where you can find all your reports. Whether it's financial statements, audit reports, KPI dashboards, or other important documents, you can access them all in one place.

Real-time Tracking: Keep yourself in the loop regarding project progress with our real-time tracking feature. Our platform enables you to monitor ongoing tasks, projects, or audits at your convenience, ensuring you always have access to the most current information.

Communication Portal: We've integrated a dedicated communication portal directly into our platform for your convenience. This portal allows seamless interaction with our team. You can send messages, share files & receive quick responses.

User-friendly Interface: Our platform is designed with a user friendly interface, making it simple for clients to navigate & find the information they need, our interface ensures a smooth experience.

Mobile Compatibility: Access our platform on the go with mobile compatibility. It's optimized for various devices, so you can check reports or communicate with our team from your smartphone or tablet.

Customizable Features: We understand that every client has unique needs and offer customizable features to tailor the platform to your specific requirements and know your preferences and we will adapt the platform accordingly.

Data Privacy and Compliance: Your data is handled with the utmost care and in compliance with industry data privacy and security standards.

24/7 Access: You can access your information whenever it's convenient for you because our platform is available 24/7, and allows you to manage your business affairs on your own schedule.
To discover the convenience and efficiency of our online platform, get in touch with us today. We'd love to demonstrate how it can transform the way you manage your business affairs. We're excited to serve you with the latest technology and exceptional client support.
Get
free
Financial Consultation